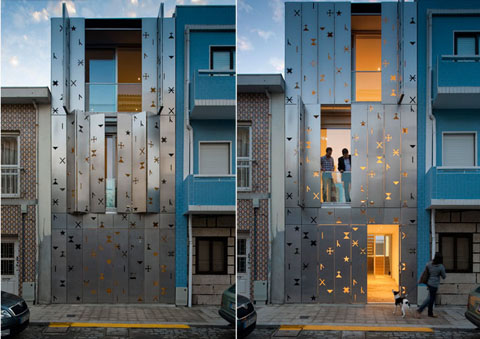 Can you picture a house with a facade full of distinguishing symbols? In Povoa de Varzim, Portugal, there's an exquisite example of such an unusual concept that is both powerful and original! House 77 is a three story building (with a total floor area of 232 sq.m.) placed between two existing houses in a very narrow and deep site.
Profoundly related to the sea and the fishing activity, this town has a great cultural richness that became a motivation to embrace the solution for this housing program. The distribution is quite simple: social areas are positioned on the ground floor while the private rooms are reserved to the upper levels.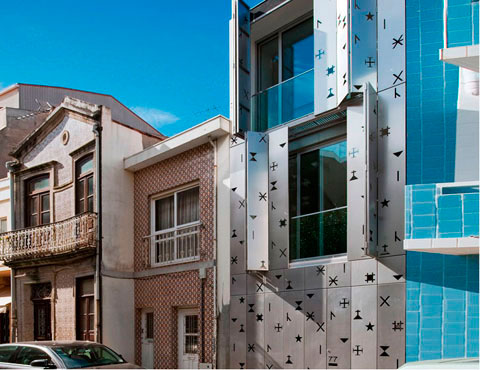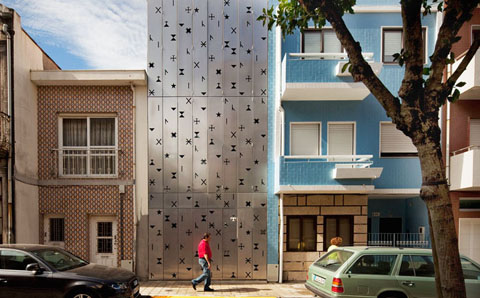 In the middle of the composition there's a wooden staircase that organizes the journey through the house in half floors. This solution allows great visual amplitude and dynamic interconnections between spaces.
But let's uncover the symbolic mystery behind the main facade! The west facade is covered by aluminum venetian blinds that protect the interior from direct sunlight and also open the house to a small patio garden.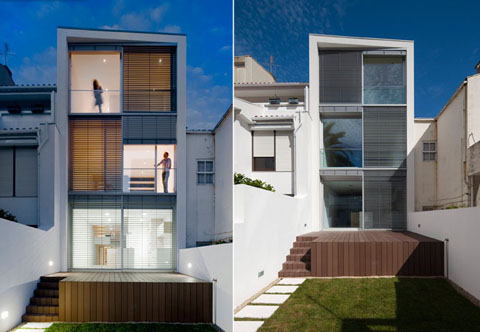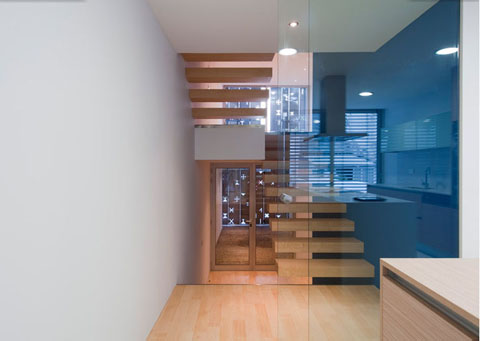 In the east, the house reveals its full identity. The interior privacy is created by stainless steel panels, perforated with "siglas poveiras". These symbols are a proto-writing system once used as a way of communication between fishermen… A cultural heritage that constitutes an important legacy transmitted through generations, evolving with new combinations. So House 77 turned to be a unique opportunity to regenerate some of the town's lost memories…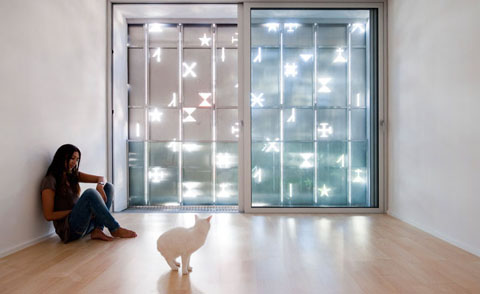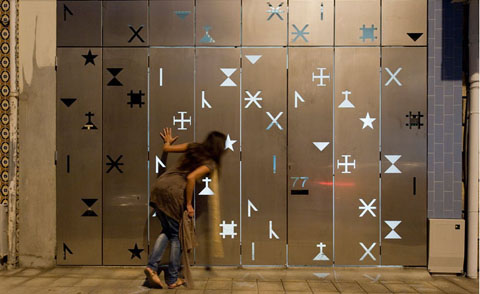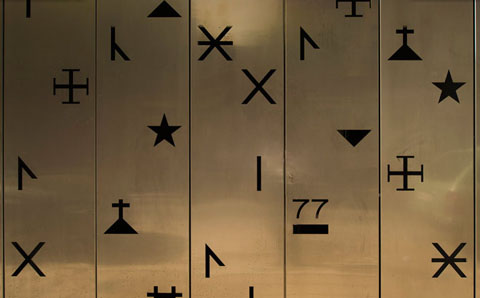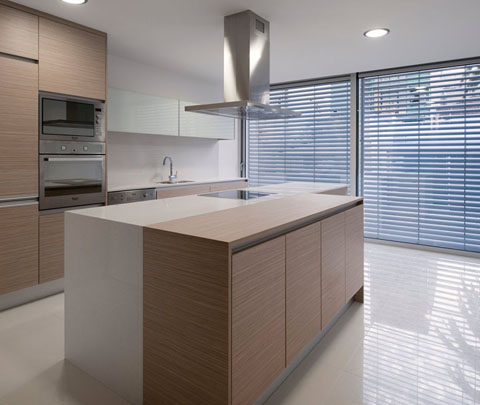 * More info at dIONISIO LAB